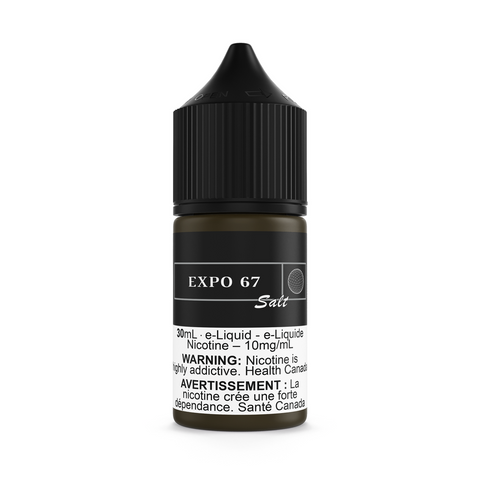 Stamped MONTREAL ORIGINAL SALT EXPO 67
Expo 67 is the traditional light and mellow tobacco flavor. People who smoke cigarettes that tend to be lighter and have a more subtle taste will rediscover the taste they already know with Expo 67.
The ground-breaking Montreal Original collection is a range of tobacco flavors that replicates real cigarette flavors with a high level of fidelity that is never before seen on the market.
Using a reverse osmosis process to extract pure and faithful natural tobacco aromas, Montreal Original allows smokers to make the switch with a flavor they already know.