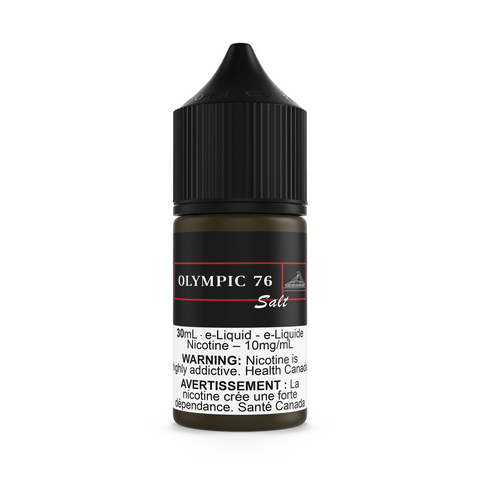 Stamped MONTREAL ORIGINAL SALT OLYMPIC 76
Olympic 76 is the definition of smooth and velvety Canadian tobacco.. As such, all the cigarette brands that are labelled as more complex flavor profile, velvety or higher end will be easily encompassed by this flavor.
The ground-breaking Montreal Original collection is a range of tobacco flavors that replicates real cigarette flavors with a high level of fidelity that is never before seen on the market.
Using a reverse osmosis process to extract pure and faithful natural tobacco aromas, Montreal Original allows smokers to make the switch with a flavor they already know.