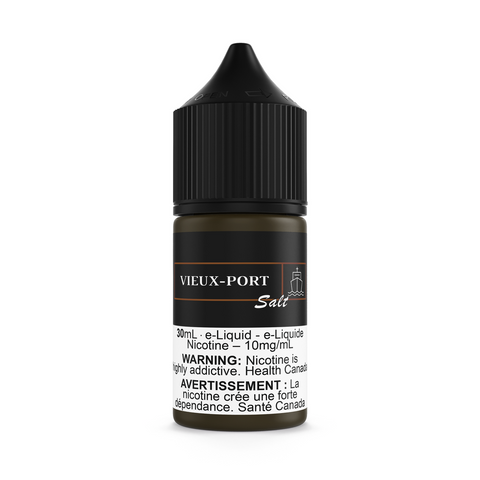 Stamped MONTREAL ORIGINAL SALT VIEUX-PORT
Vieux-Port is a rich and full-bodied Virginia tobacco. It will work with anyone that is used to smoking stronger and richer cigarettes, regardless of the brand.
The ground-breaking Montreal Original collection is a range of tobacco flavors that replicates real cigarette flavors with a high level of fidelity that is never before seen on the market.
Using a reverse osmosis process to extract pure and faithful natural tobacco aromas, Montreal Original allows smokers to make the switch with a flavor they already know.